Blue Porcelain Heart Pendant
Regular price
Sale price
€28.00 EUR
Unit price
per
Sale
Sold out
Delicate little porcelain heart. A romantic and elegant pendant. Handcrafted pendant for those who value and appreciate unique work of hands.
Porcelain has been fired three times in a high temperature kiln (up to 1240oC and up to 760oC) for gold luster. For the final result I've used clear glaze and gold luster. 
◆◆Measurements

◆ Porcelain heart is 1.30cm x 1.50cm 
◆◆ Materials
◆ Blue Porcelain
◆ Clear glaze and gold luster
◆ Goldplated stainless steel chain

 *Each piece of 5elements_handbuiltart will be wrapped in tissue paper and placed in a gift box.
* Ready to be shipped within 2-3 business days after your order.
Shipping & Returns

Shipping policy

Processing time:

The time I need to prepare an order for
shipping varies. For details, see individual items.

Estimated shipping times:

North America: 8-15 business days

Europe: 5-10 business days

Australia, New Zealand and Oceania: 8-20 business
days

Asia Pacific: 8-15 business days

Latin America and the Caribbean: 8-15 business
days

North Africa and the Middle East: 8-20 business
days

Sub-Saharan Africa: 8-20 business days

I'll do my best to meet these shipping
estimates, but cannot guarantee them.

We remind you that in order for your order to
reach you without delay or any problems, you have to make sure that all
information given (phone number, mobile number, email address, zip code, area)
is precisely and correctly stated.

IMPORTANT ANNOUNCEMENT:

Due to the
unprecedented situation formed by COVID-19, some of the orders might take a bit
longer to arrive.

Returns

We offers the possibility of returning a product.
Care Instructions

CARE INSTRUCTIONS

Our jewelry are made from  925° sterling silver, brass and porcelain. Their shine gold color is due to a thin plating of gold. The best thing you can do to help your  jewelry keep its luster as long as possible is to take preventative measures to reduce damage.

Make sure your hands are free of lotions, make-up, and soil before handling your jewelry.
Do not apply make-up, perfume, or hairspray while wearing your
Remove any gold-plated rings and bracelets while preparing acidic foods.
Do not swim in chlorinated or salt-water pools while wearing your
Remove them before exercising or when sweating profusely to prevent salts from damaging the gold.
Don't carry your jewelry tossed in a purse or mingled with other pieces to prevent scratching.
Store them in small boxes to prevent damage.

 HOW TO CLEAN YOUR JEWELRY

 

To remove body oils and soil, use a damp cotton ball, microfiber cloth, or jewelry cloth to wipe down gold-plated jewelry after each wearing. Allow to air-dry before storing.

If the jewelry has visible soil or feels sticky, it should be cleaned with a warm, soapy solution. In a small bowl, mix one cup of warm water and two to three drops of dishwashing liquid.
When the piece is clean dry with a soft, lint-free cloth and buff gently to return the shine.
Share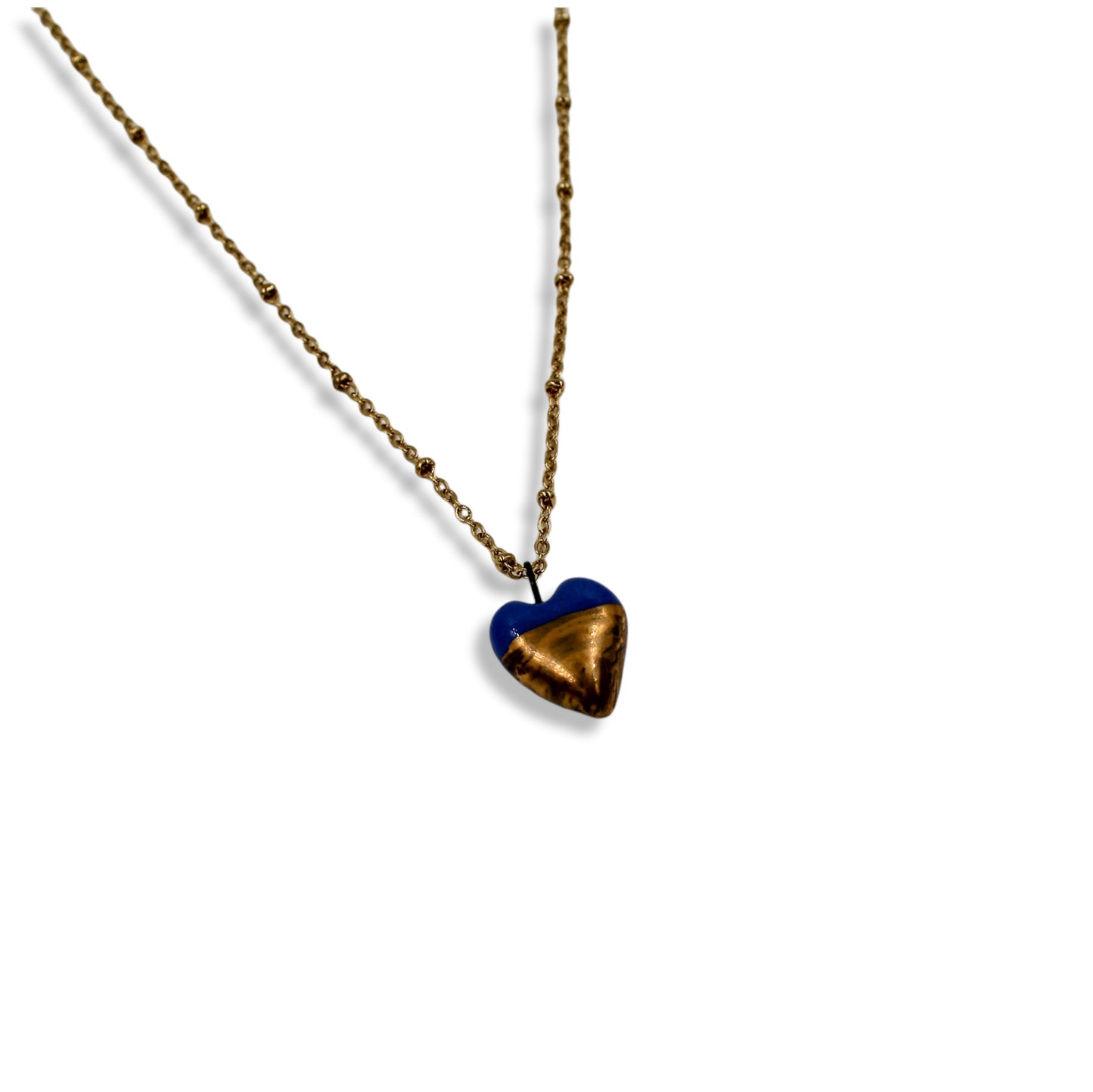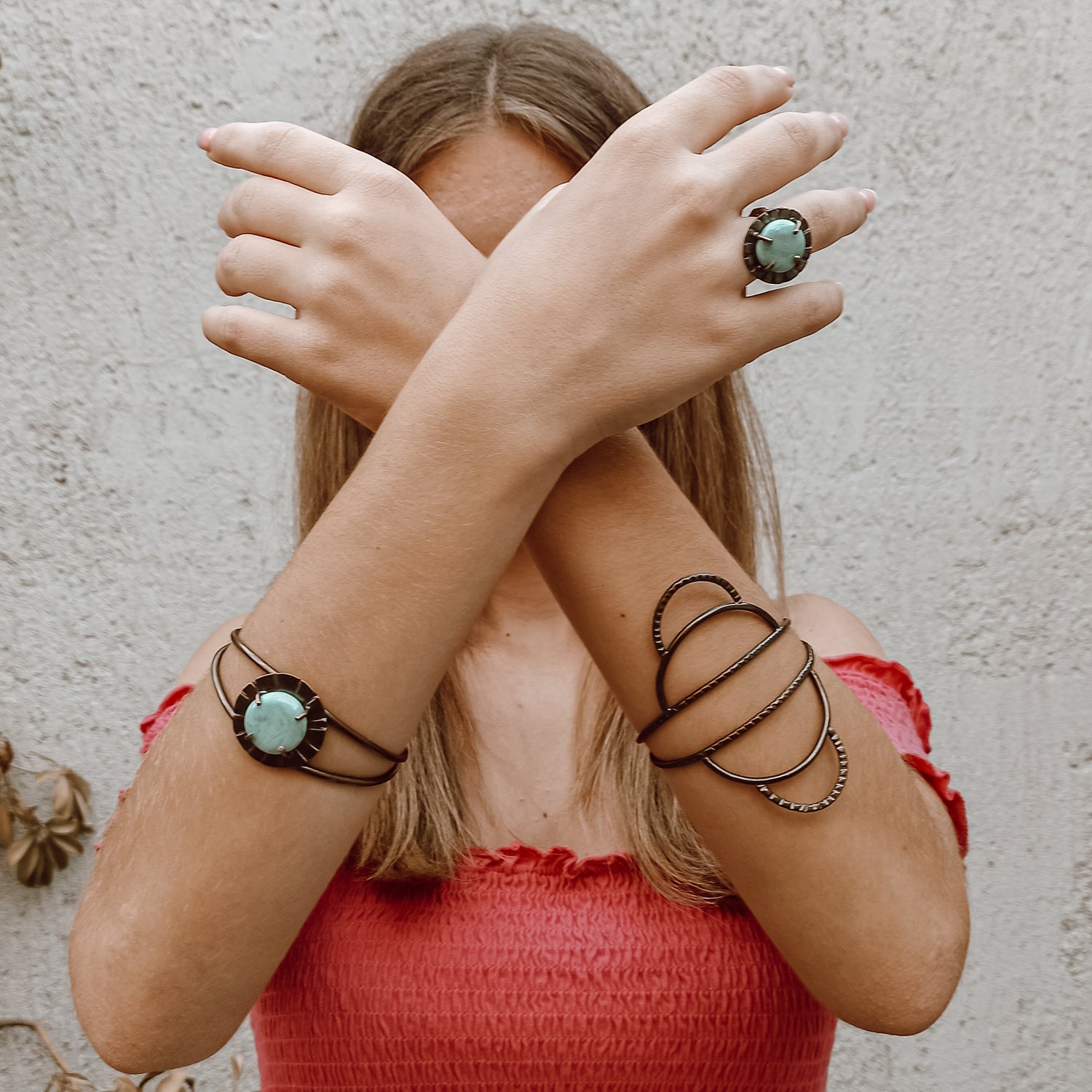 Why buying handcrafted products?
1. Work done by hand takes less energy than a mass production assembly line, which makes it more environmentally sustainable.
2. The nature of handmade goods means that there are fewer of them, so whatever you're wearing or adding to your home is as unique as you are.
3. Handcrafted Products Support a Tradition of Skilled Work.
Supporting your local artisan is good for the art. As technology makes it possible to replace skilled workers with machines it's important to keep hand-making goods a financially feasible career choice.
Free Shipping

DOMESTIC FREE SHIPPING FOR ORDERS OVER €30- WORLDWIDE FREE SHIPPING FOR ORDERS OVER €200